My Approach & Experience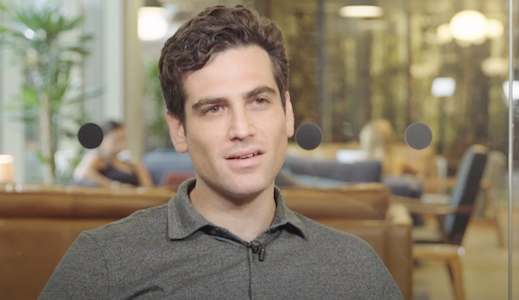 Helping Enterprises Innovate at Scale!
Many enterprises have little to show for their aggressive investment in modern technology. As opposed to fixating on a destination, my approach changes a company's fundamental approach to acquiring, managing and leveraging technology to define a sustainable path to growth & productivity outcomes. To be effective requires permission to operate at a deeper organisation level; I'm passionate about working with leaders who are on a bold & amitious journey to build lasting digital capability.
As a technology leader for 20 years, I have advised & coached leaders & their teams in 200+ clients across 3 regions to develop my skills in areas such as:
Technology strategy & innovation management.
Total Experience (encompassing both Customer & Employee).
Enterprise Agility for Organisational Decision-Making.
Engineering Effectiveness (DevSecOps, Value Streams Management, Lean).
Digital Operating Model design and optimisation.
Cloud Adoption & App Modernisation.
Product owernship, management & delivery.
Organisational Data Maturity (AI/ML).
Data-Driven Risk & Compliance.
---
Professional Summary
An expert in modern engineering & transformation practices, I take a client-centric approach to structuring propositions that produce excellent outcomes & grow services revenue.
I have been predominantly based in London, where I have a a proven ability to scale niche consulting organisations through growing accounts, internal practices and launching portfolios of service propositions.
Cognizant-Servian

Digital Partner

Cognizant acquired & merged consultancies boutique consultancies Contino & Servian into the renamed Servian-Cognizant unit. My role expanded through new business units & client bases. I was particularly focused on thought-leadership, building communities, leading teams and providing advisory to complex clients

Contino Australia

Distinguished Engineer

Transferring back to my hometown of Sydney, I worked across the client value lifecycle building propositions, defining proposals and steering teams towards client benefits realisation.

Contino UK

Director of Enterprise DevOps & Transformation

A pinoneer in the Enterprise DevOps space, I joined the Contino team early to take a leading role in building and scaling the niche consultacy. My involvement was wide and consisted of establishing our teams, services & assets to grew across 5 practice areas. As port of the core group, I was involved hands-on across all the activities needed to scale the group to 300+ people across Europe, Australia & the USA.

Phi Partners

General Partner

Partner responsible for defining & scaling technical & transformation services in niche investment banking consultancy. Good exposure to large complex Front-to-Back IB operations and market platforms such as Mysis, Murex and Calypso.

Xceed Group (now part of Wavestone)

DevOps Lead

Early days of Engineering Effectiveness, we defined and delivered a DevOps advisory & accelerator services we called DevEx.

First data

Project Leader

Payments projets across merchant acquisition, e-commerce, processing

IBM

Graduate Program

Rotation around key IBM business units. Main focus on Australian retail banking redesign.
---
Experience & Certifications
Initiative Highlights
Reimaginging Investment Banking Compliance. A top tier investment bank was spending $40m annually on digital compliance but the growing costs were negible compared to slow release velocity. I worked across business units in London, New York & Paris to bring to life my future vision of compliance. With growing regulation & asset complexity, the only way forward was to shift to a data-driven risk management approach. I established & executed on the vision, strategy & portfolio for this new paradigm, building lasting capabilities such as risk data generation & realtime analytics.
Value Redefinition & Operational Model Transformation. A leading retail bank released new features slowly; attempts at tech & process optimisation had had minimal impact. I found what was missing: an accurate Definition of Value that represented their aspirations. Once formalised, the connected foundational areas shifting naturally: the operationing model, processes and measurement frameworks. The results were significant across increased velocity, productivity and overall Total Experience (CX + EX).
A Unified Digital Strategy. A leading insurance European company had a siloed business structure with fragmented product offerings. By realigning the CTO & CDO strategy & portfolio, I was able to design & execute a program & launch a unified digital storefront cutting across the business. While the mobile/webapp & marketing assets were successful, the most powerful outcome was the unlocked business model flexibility that paved the way for innovative product/service offerings.
Education Highlights
Advanced Consulting (2022), Contino (In-house).
Valuable User Stories, Gojko Adzic. (2021)
Business Model Masterclass, Strategyzer. (2020)
Testing Business Ideas Masterclass, Strategyzer (2020).
Certified FinOps Practitioner, The FinOps Foundation (2020).
Consulting with Impact (2019), Contino.
Architecting on AWS (2018), QA Training.
Certified Agile Practitioner (2015), DSDM.
Prince2 Practitioner (2014), Prince2.
Certified PMI Professional (2014), PMP.
University of New South Wales, Bachelor of Science (Information Systems) (2007). Co-Operative scholarship program with including additional industry projects at Atlassian, HCF & Smith Snackfoods.
---
Technical Skills Overview
Industry Specialism
90% of my clients have been complex financial services organisations. I have deep expertise in the FinTech landscape, where tech has a well-rooted history of reshaping the industry.
Retail banking: both FinTech & traditional.
Capital markets covering the front, middle & back offices.
Payments: processing, gateways, merchant acquiring.
Insurance: health, risk & reinsurance.
Technology Specialism
I'm a self-learner with a keen interest in emerging technologies. The cloud arms race is driving a continual stream of new API-accessible services . Layering LLMs and generative AI on this ecosystem will undoubtably change the world.
Public cloud initiatives including AWS, GCP & Azure.
Digital across UI/UX, CX & EX.
Cybersecurity & compliance modernisation.
Data & AI/ML.
Engineering Effectiveness.
Software development including cloud-native engineering.
Transformation Expertise
Traditional change management techniques have mixed evidence of effectiveness. Newer models draw on Lean Thinking to operate with Build-Test-Scale cycles and can adapt to fluctuating influences. While Druker and Cotter are still relevant, recent thinkers such as Wardley, Ries & Snowden speak more appropriately to digital-driven change.
Operating Model design.
Domain Driven Design
Design Thinking.
Product Organisational Enabelement.
Enterprise Agility.
Measuring change: KPIs, OKRs and scorecards.
Technology strategy mapping.
Digital change & transformation.
---